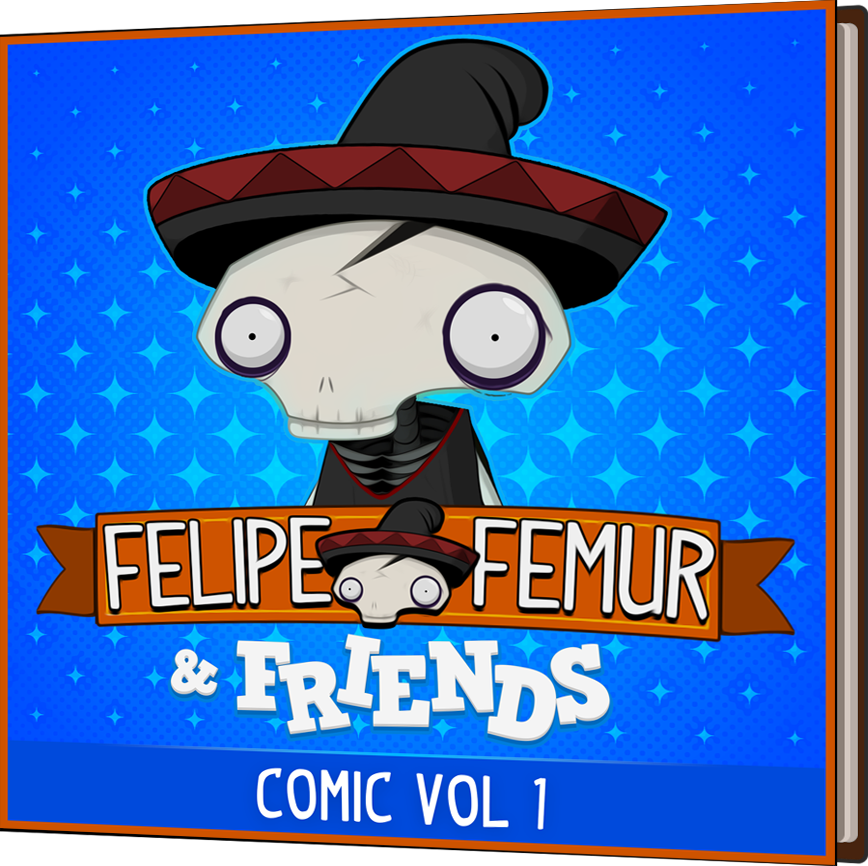 Felipe Femur & Friends: Comic Vol. 1

Volume 1 of the comic Felipe Femur & Friends. Twenty-five Halloween comics featuring the cute monsters.

Follow the Halloween themed adventures of ironic monsters, including Felipe Femur the skeleton with a lot of heart, Gummy the toothless werewolf, Sunny the sun-loving vampire, and Runny the not-so-wicked witch in their town of Toonstone.