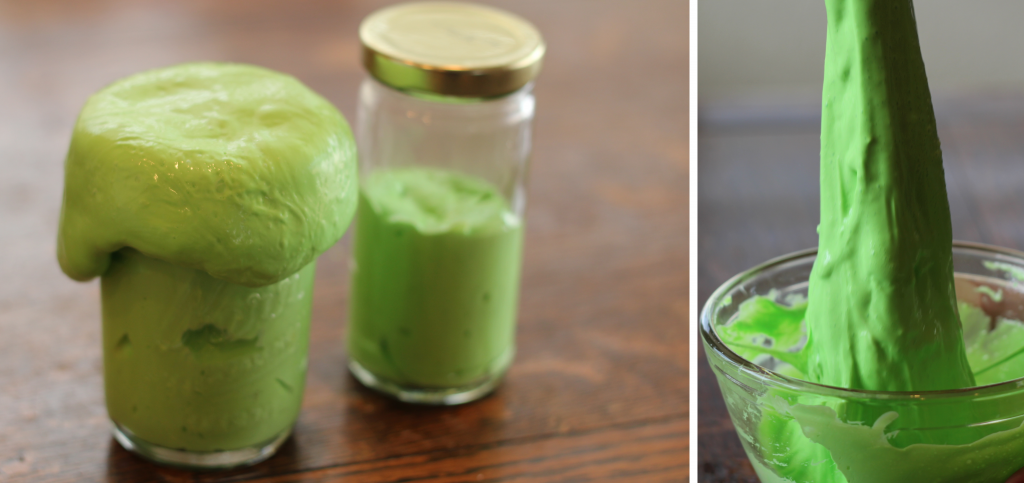 This ghostly glow in the dark slime is an easy and quick way to start having hours of fun. You can play with it in your hands or stuff it in a cool jar or other container to make a neat decoration. Enjoy the slimy texture, see it light up in the dark, or have it make funny fart noises by poking it into a jar.  With a tube of white glue, some food coloring, borax, and glow in the dark paint, plus your imagination, there's no limit to what fun can be had with this glow in the dark slime. Below are some simple directions to help get you started.
Make Your Own Ghostly Glow in the Dark Slime
MATERIALS NEEDED:

Borax (1 Tablespoon)
Bowls (for Mixing)
Food Coloring (enough for desired color)
Glow in the dark paint (3-4 Tablespoons)
Glue (about 8 oz)
Jars (optional)
Water (1/2 cup)
Directions
To make your own ghostly glow in the dark slime you need only follow these directions and remember to have lots of fun!
Step 1:
Find a steady and flat surface on which to work. Lay down newspaper to keep area clean (optional). Assemble your ingredients.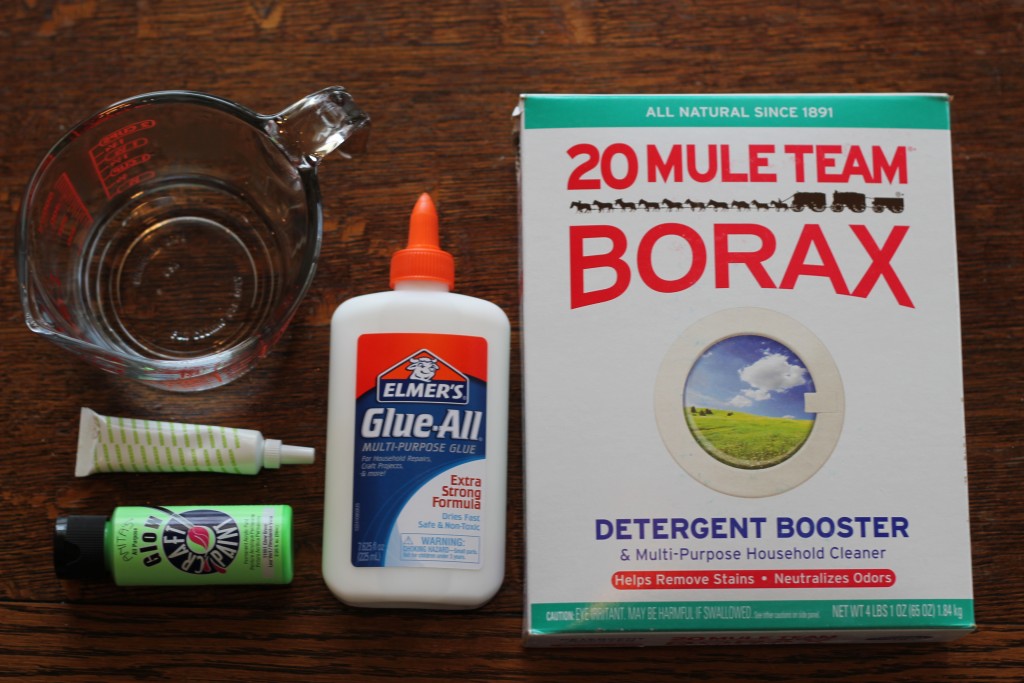 Step 2:
Pour entire contents of the 7.625 oz multi-purpose glue into a clean bowl. Add a little (couple tablespoons) warm water to the bottle, seal with cap, shake vigorously, and pour contents into the bowl of glue.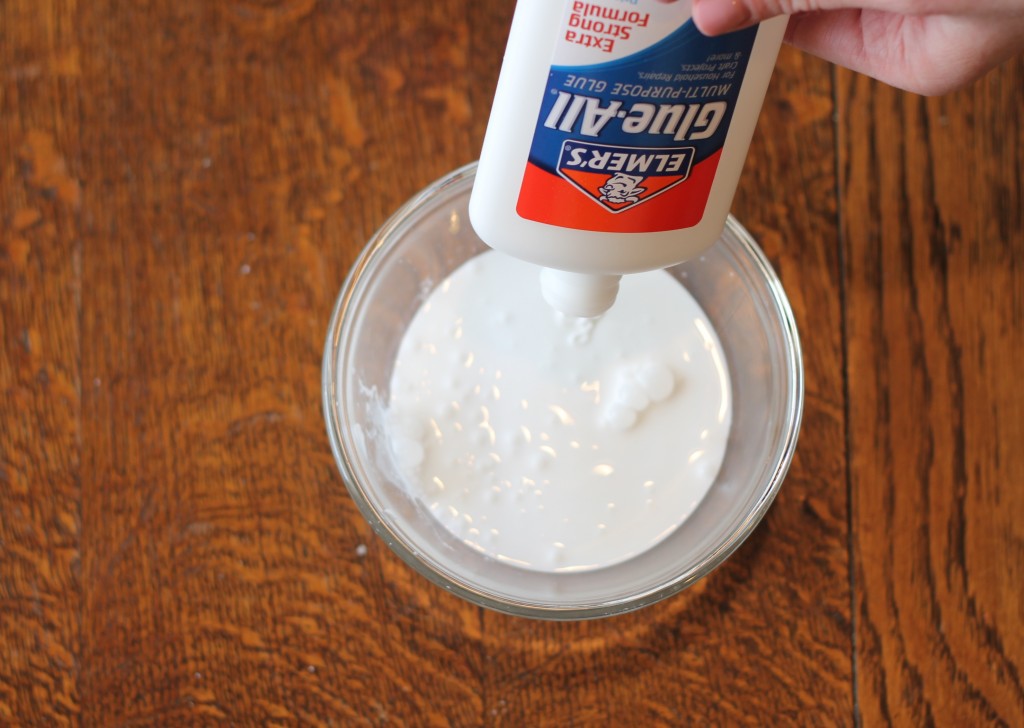 Step 3:
Stir in green food coloring until desired shade is achieved. Neon food dye works best, but regular dye can be used as well. If you want to make it a color other than green, make sure you realize that the green of the paint will blend and change it drastically. For example, mixing blue food coloring with the green paint will likely result in a cyan color.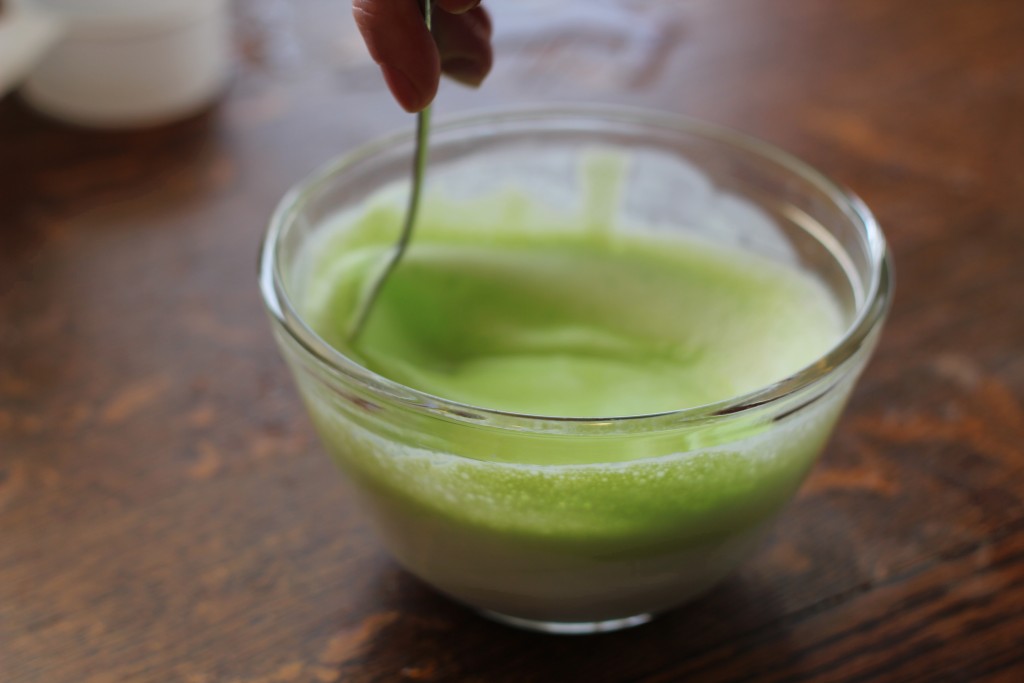 Step 4:
Once the food coloring is mixed in well, add 3-4 tablespoons of glow in the dark acrylic paint. Stir once more until well blended.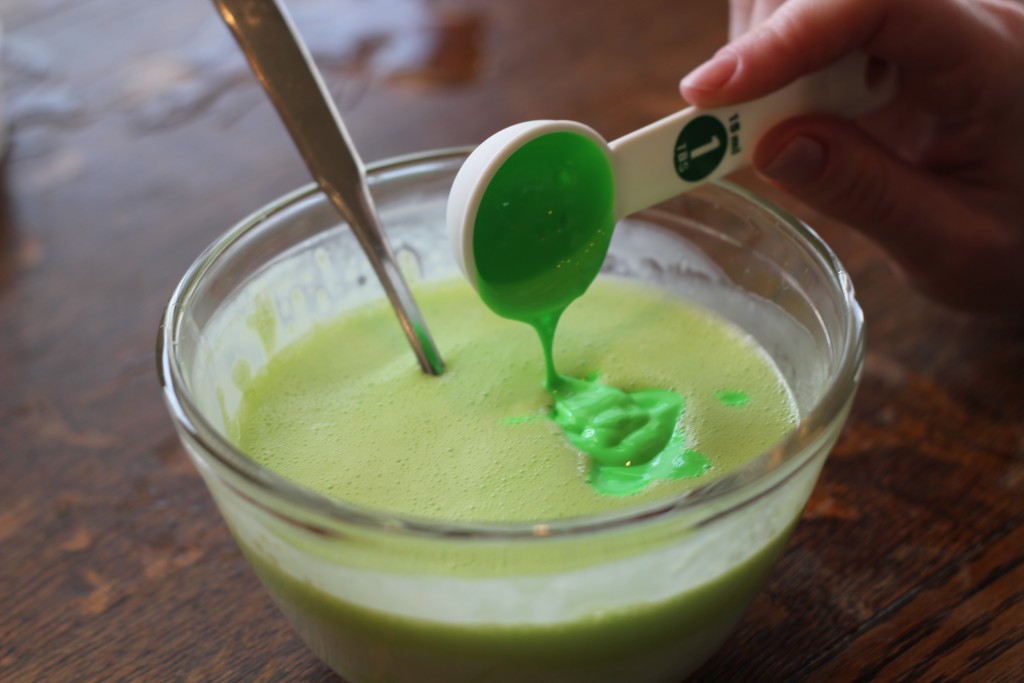 Step 5:
In a separate container such as a small bowl add tablespoon of Borax to 1/2 a cup warm water. The water doesn't need to be warm or hot, but this will help dissolve the Borax quickly. Stir until well mixed.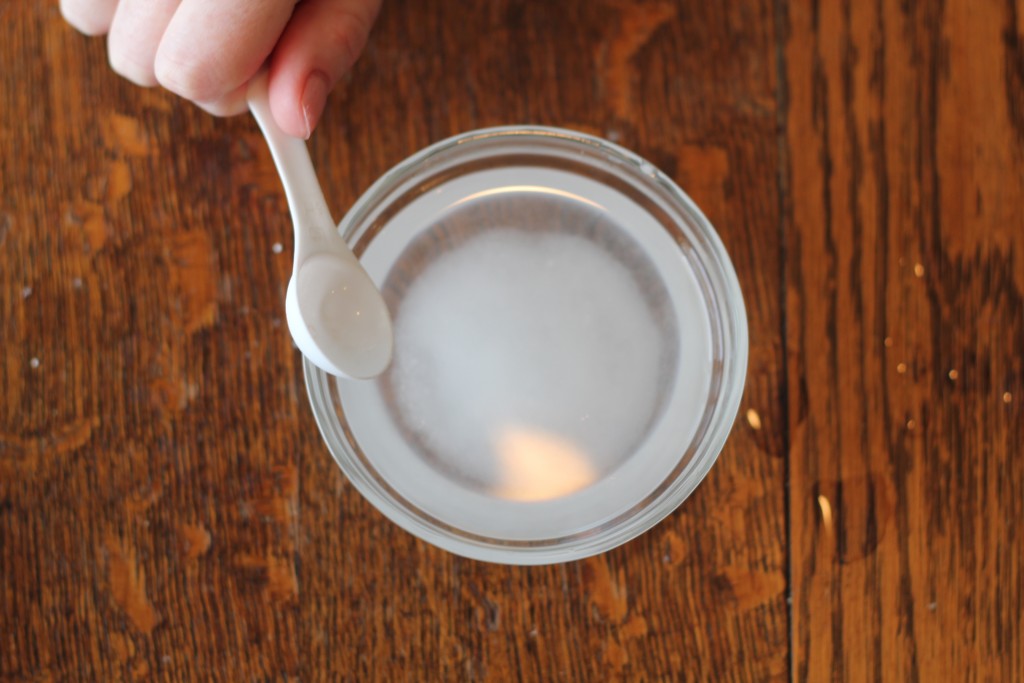 Step 6:
Pour Borax and water mixture into the paint, food coloring, and glue mixture. Avoid splashing as the paint may damage your clothes.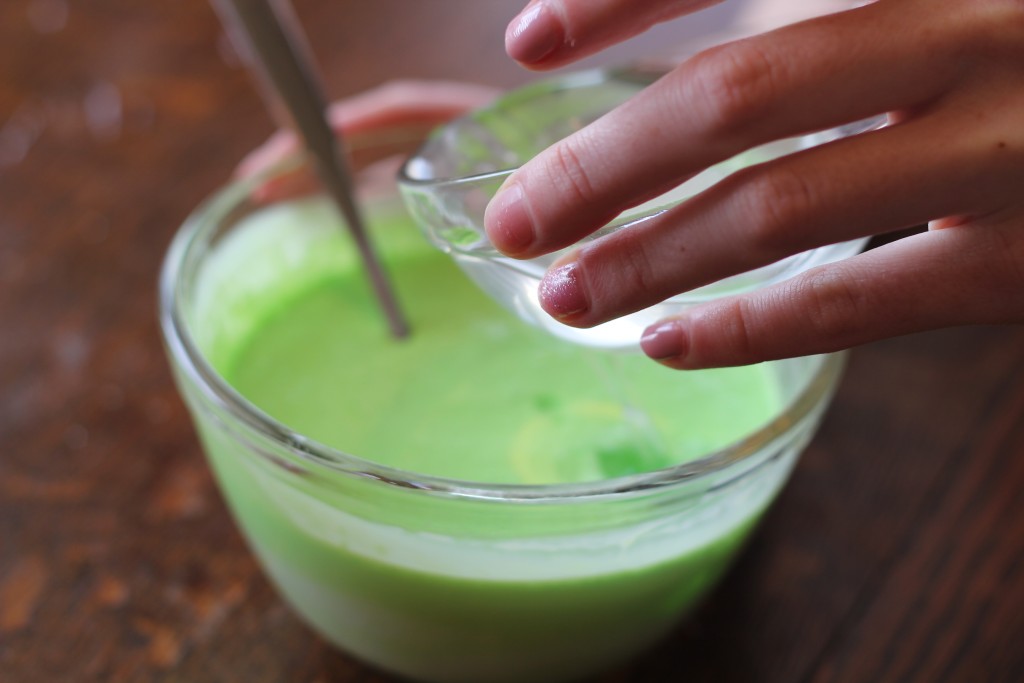 Step 7:
Stir the new mixture with fork, spoon, or similar utensil. The will start out in a very sticky, liquid form, but the more you work it the more dense it will become and the less sticky, too.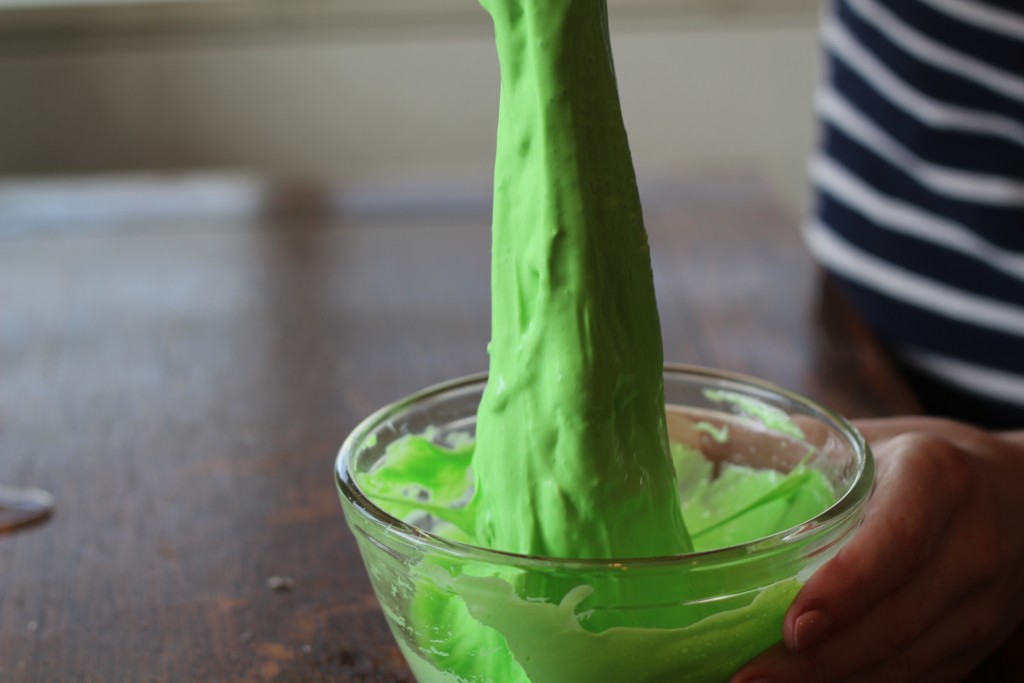 Step 8:
You may need to knead the slimy dough with your hands, but by this point the Borax will have done its job and removed the sticky nature of the glue.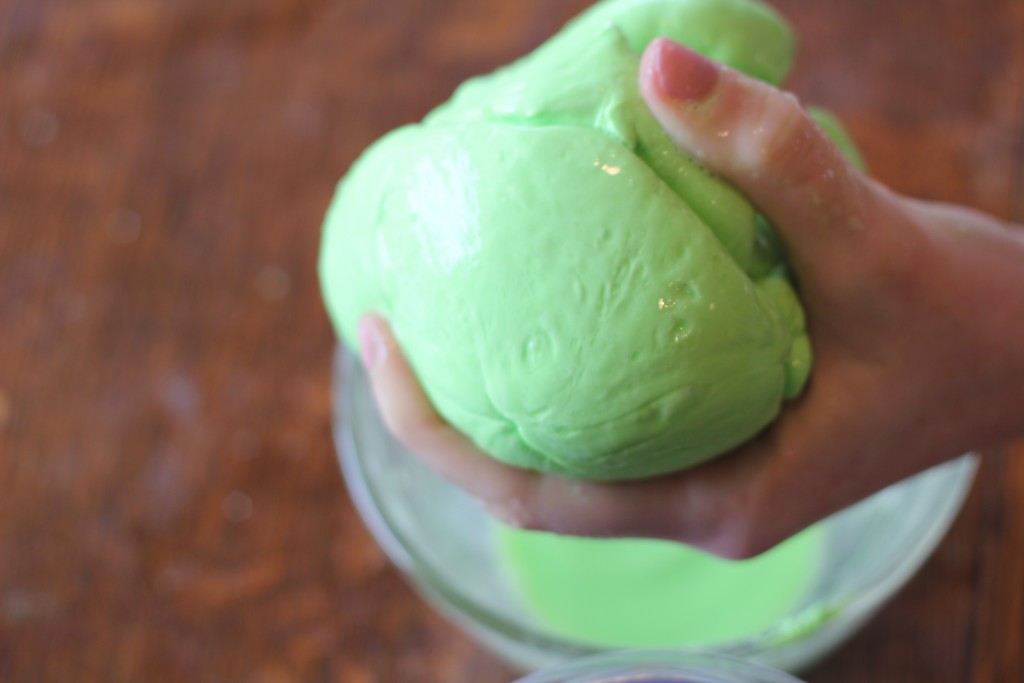 Step 9:
Enjoy your creation! Play with it in your hand, gross your friends out, or try shoving it into an empty container to make funny fart noises or make a creepy decoration. Check out more crafts and activities here at www.felipefemur.com.