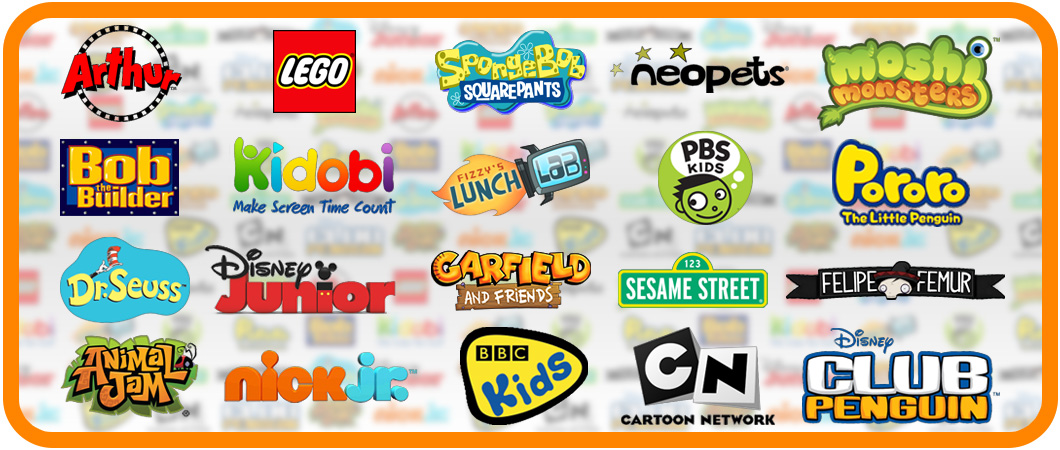 List of the Best Kid Friendly Websites
Most parents have the common sense to know that the internet can be a dangerous place, especially to those who are still quite impressionable, such as children. If it exists, the internet most likely has a page dedicated to it, after all. And there are plenty of terrible things out there! Even typing in seemingly innocuous URLs can lead to unsavory and unwanted images and content, spam, and computer viruses! Felipe Femur and his friends want to help parents make healthy, safe choices when it comes to their children's web surfing activities. Therefore they have compiled an alphabetical list of fun websites that provide wholesome, educational content to children. Enjoy the following list of approved children's websites, and make surfing carefree and easy again!
NOTE: Felipe Femur always loves to learn new things, so if you come across a cool website on your own wanderings, send him an email and he and his staff will review it. If it fits within the guidelines of safe, fun, and educational, he'll add it to the list of The Greatest Kid Friendly Websites.
Don't forget to StumbleUpon us!
List of the Best Kid Friendly Websites
If you would like to tell us about any other kid friendly websites that we've missed, please use the contact form above. You can find the contact form on the far right of the navigation menu at the top of the website. It's the big, red CONTACT with the telephone symbol. Simply click Contact, fill in the necessary information, and then click send.