Combative Fruitcakes
Gummy the toothless werewolf here. I can have a real love-hate relationship with Combative Fruitcakes at times. They have been there to satisfy my hungry on many a holiday, but they can also be a real handful—jumping out unexpectedly from the pantry in the middle of the night while I'm on a fridge raid, for example. They did end up being a big help to me at my last FEAST. They helped me make a whole next spread of food when my hunger got the best of me and I ate all dishes originally laid out for guests. Anyway, be careful with these guys. They tend to rise up in the heat of battle, or the oven.

—Gummy Garou
---
Ingredients
TOOLS NEEDED:

Muffin Tin
Bread Knife
Oven
(Optional) Holly Decorations
(Preferred) Electric Mixer

COMBATIVE FRUITCAKES:

1/4 cup orange juice
1/2 cup sugar
1/2 cup butter
1/2 teaspoon nutmeg
1/2 teaspoon cinnamon
1 teaspoon baking powder
1 teaspoon vanilla
1 1/2 cups flour
1 cup mixed candied fruit
1/4 cup dried berries or cherries
1/2 pecans (chopped)
2 eggs
---
Directions
Make some "Combative" Fruitcakes by following these easy steps.
Step 1:
Assemble all your ingredients. Preheat oven to 350 degrees.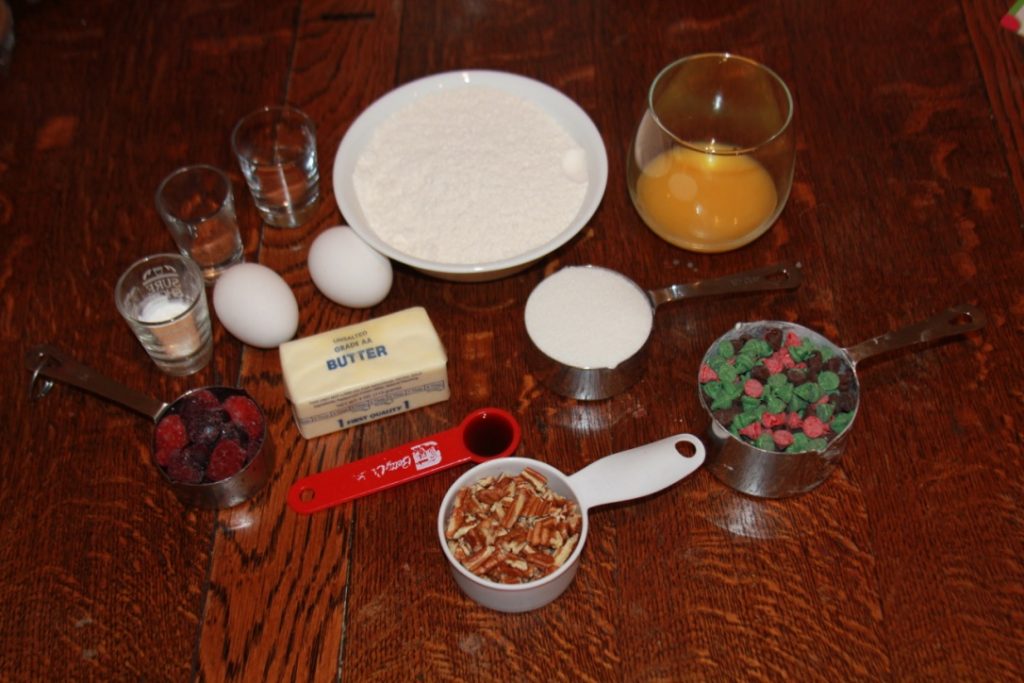 Step 2:
Mix dry ingredients (flour, cinnamon, nutmeg, baking powder, and sugar) in a bowl. Stir until well combined.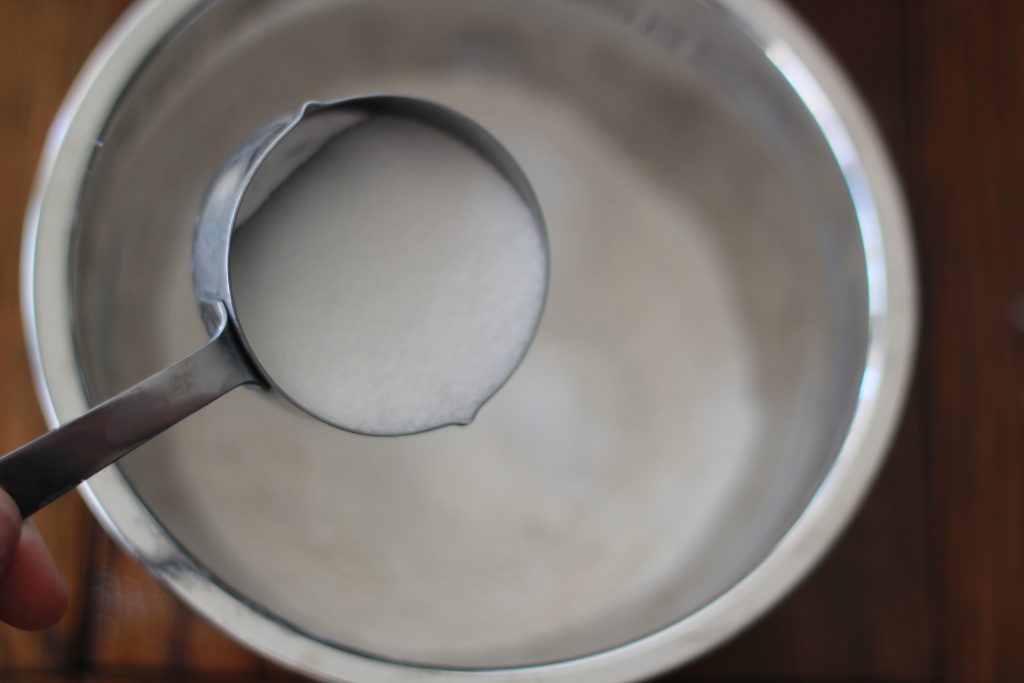 Step 3:
Cut in butter.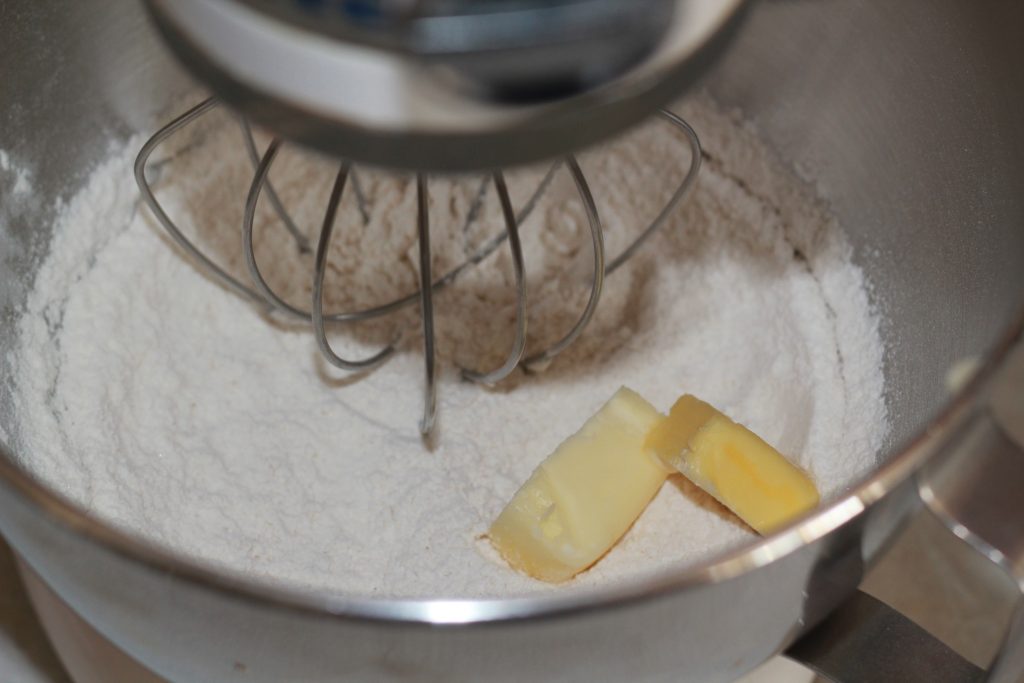 Step 4:
In a separate bowl, whisk egg until well beaten. Add egg and vanilla.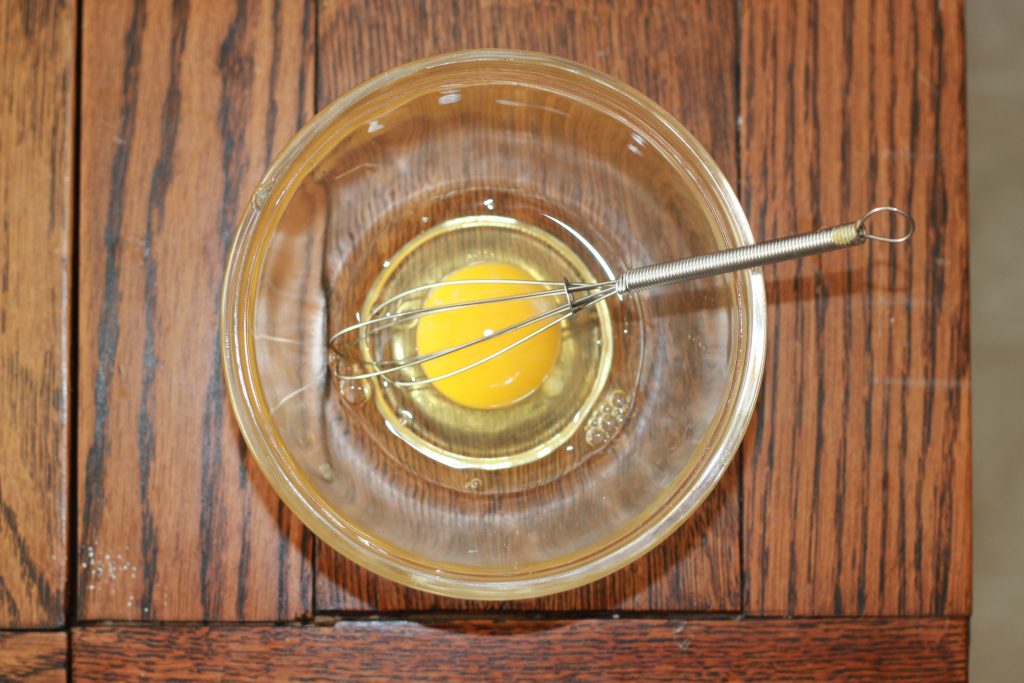 Step 5:
Add flour and mix until just blended. Add orange juice and mix well. Then add candied fruit, dried fruit, and pecans.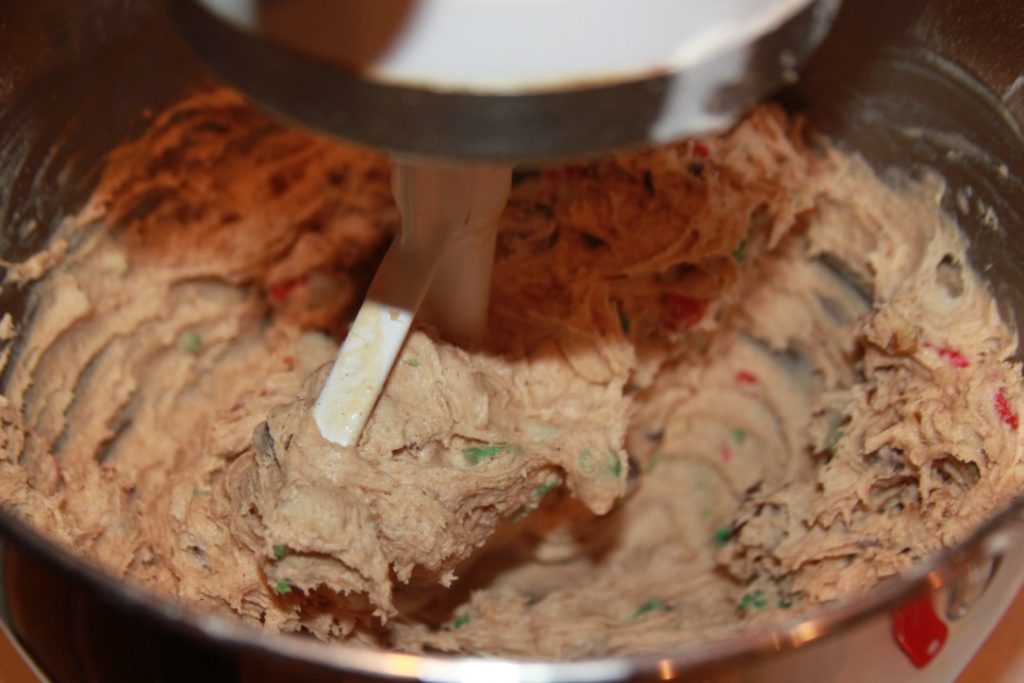 Step 6:
Stir until mixed and add spoonfuls to muffin tin (about 3/4 full).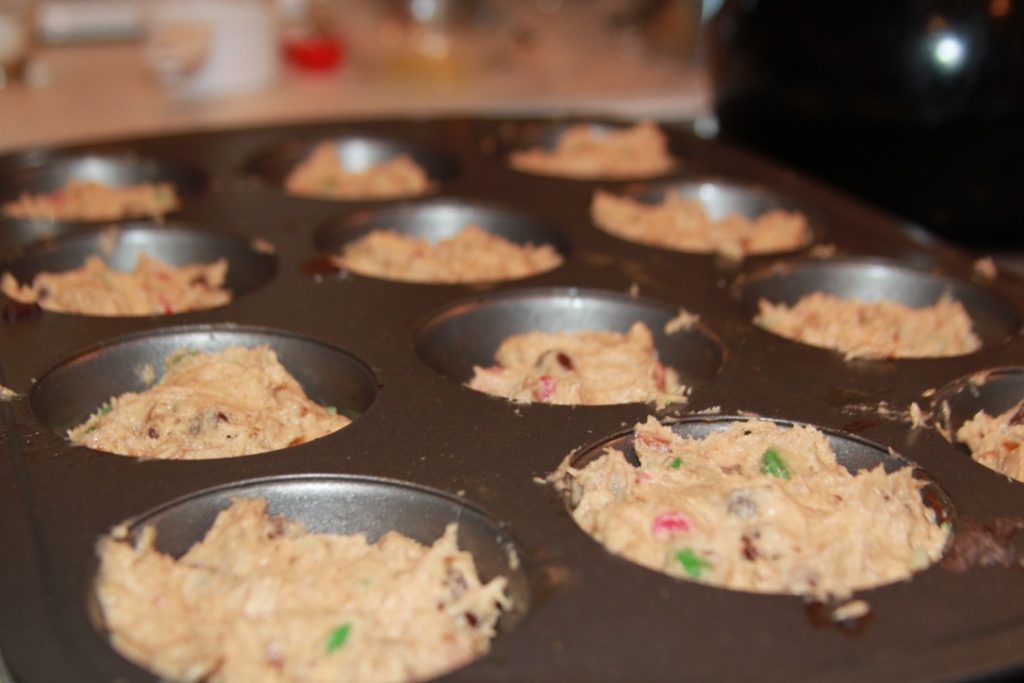 Step 7:
Bake for about twenty-five minutes or until golden brown.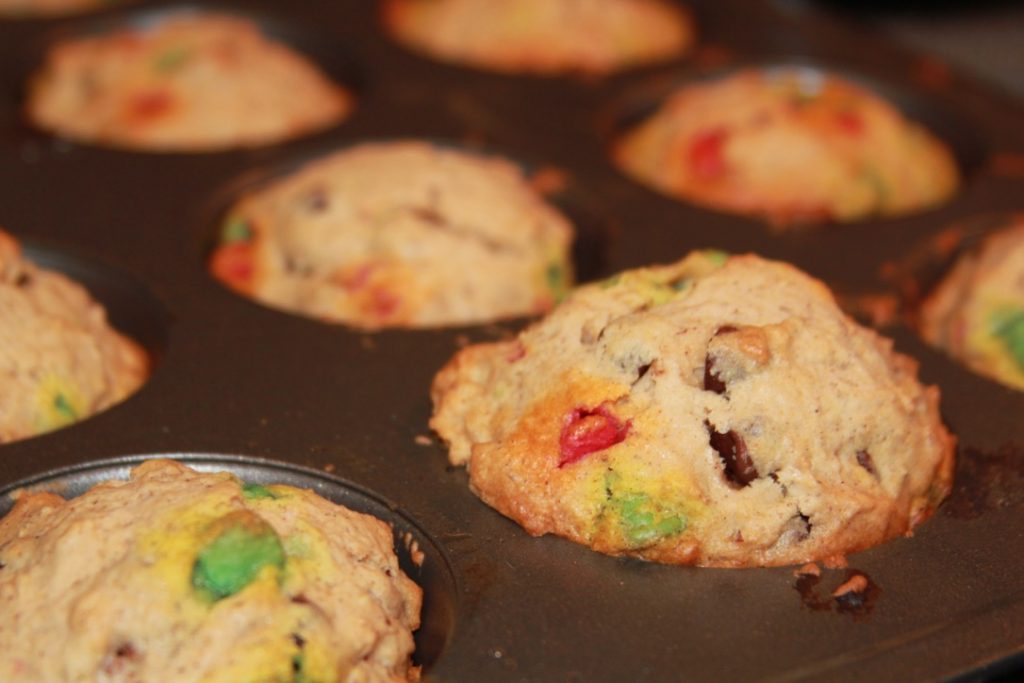 Step 8:
(Enjoy as they are or continue on): Once cooled, cut off the tops with a bread knife to make a flat side to lay the fruitcakes on.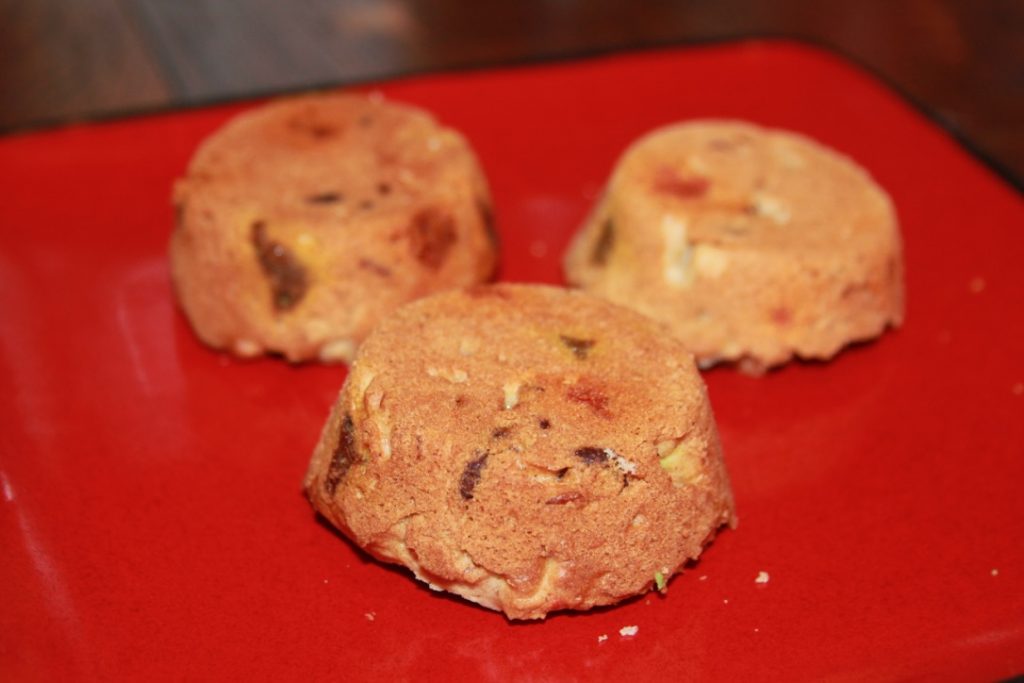 Step 9:
(Optional) Spread tops with frosting and decorate with candy eyes or fake holly. Enjoy!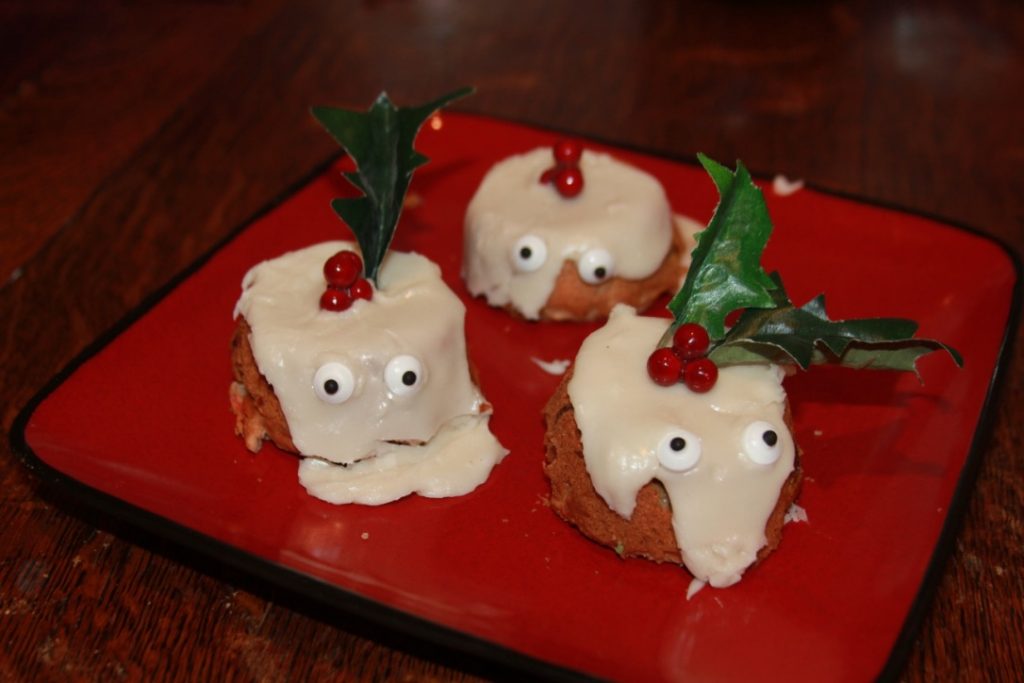 Add Recipe On Yummly
---
KITCHEN WITCH RECIPE BOOK

We hope you enjoyed making this spooky treat! There are plenty more bizarre beverages, dreadful desserts, scary snacks, and teatime terrors to try, so get baking and brewing!

Please also consider helping support this website and the creators by purchasing the fully illustrated recipe book from Amazon. The book is a collection of all our recipes with step-by-step directions, images of the process, and fictional histories for each Toonstone food and drink.
---